About the Trip
September 25–October 4, 2018
Italy, Greece, Albania, Montenegro and Croatia
Brand g Vacations proud to offer an Adriatic and Mediterranean cruise unlike any you'll find sailing the coastal waters in Europe. La Belle de L'Adriatique will take you to some of the most important sites from antiquity, on a voyage along the Dalmatian coast, with stops in Croatia, Montenegro, Albania and Greece before arriving in Italy. Sail in the intimacy of 198 gay and lesbian friends.
This trip is currently sold out, and available by waitlist only.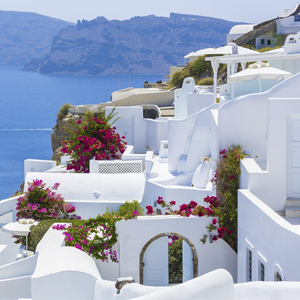 Your adventure begins in Dubrovnik, where we've included two days on land to give you plenty of time to experience this stunning walled city with it's medieval streets. From Dubrovnik, visit Kotor, a well-preserved example of typical architecture from the 12th through 14th centuries. Located along one of world's most beautiful bays, the charming streets of Old Town remain car free, filled with Baroque palaces and Romanesque churches.
Explore the UNESCO World Heritage sites of Berat in Albania and Corfu, Greece. Berat is one of the highlights when visiting Albania, whose most striking feature is the white houses climbing up the hill to its castle. Corfu, one of the most beautiful and popular islands located on the Ionian Sea, has wonderful beaches and small villages throughout the island, as well as its Venetian-styled Old Town.
Cruise through the narrow Strait of Messina, past Scylla and Charybdis, where rock and whirlpool almost claimed Ulysses. Perched on the shoulder of Mt. Etna, Taormina dominates two grand bays, offering visitors a breathtaking, dramatic and memorable view over almost one hundred miles of the Mediterranean Sea.
This fascinating voyage comes to an end in Naples, the third-largest city in Italy after Rome and Milan, and arguably the most colorful and seductive of them all, with Mount Vesuvius and the deep blue sea as a backdrop.
Join us on this unforgettable adventure of the senses.
Package Includes:
Guaranteed all-lgbt charter by Brand g Vacations
2 Nights Hotel Accommodation in Dubrovnik, with included Breakfast and cocktail reception
½ day guided walking tour of Dubrovnik Old Town
Transfer from the Hotel in Dubrovnik to the Ship
7 Nights Cruise on the La Belle de L'Adriatique
COMPLIMENTARY FREE-FLOW SPIRITS, WINE, BEER AND NON-ALCOHOLIC BEVERAGES THROUGHOUT THE CRUISE
Superb Dining: all meals included during your cruise
Services of an experienced cruise director
Complimentary shore excursions offered daily
Brand g signature entertainment
Bottled water in every stateroom replenished daily
Round trip airport transfers in Dubrovnik and Naples
The Belle de L'Adriatique is a charming and comfortable ship with facilities like the rest of CroisiEurope's river cruise ships, yet her anti-swell stabilizers allow her to cruise along the coast of the Adriatic Sea
Built in 2007, she can carry a total of 198 passengers. Belle de l'Adriatique features four passenger decks. All cabins are located above water level and offer panoramic views of the scenery.  an attractive main dining room, where breakfast, lunch and dinner are served up in an inviting and relaxed atmosphere. There are two lounges aboard Belle de l'Adriatique. The largest features panoramic views overlooking the bow of the ship. The other is a smaller, more intimate space at the aft of the ship and features an outdoor terrace. The Sun Deck features open space, ample seating and two Jacuzzi hot tubs. Belle de l'Adriatique features an attractive main dining room where breakfast, lunch and dinner are served up in an inviting and relaxed atmosphere.
Hotel Rixos Libertas Dubrovnik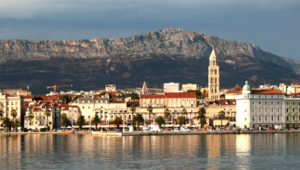 Rixos Libertas Dubrovnik offers you an unforgettable experience in a region rich in historical, cultural and natural beauties. Surrounded by the exciting and spectacular landscape of the Adriatic Sea and the mesmerizing history of Dubrovnik, Rixos Libertas Dubrovnik combines comfort and luxury in a relaxing and peaceful accommodation experience with distinguished examples from the international cuisine, a fine champagne selection and much more.
Distance to Old Town: .9 miles.
Distance from the Dubrovnik Airport: 14 miles.