A cruise unlike any you'll find on another cruise ship. Departing from Cannes, a perfect vacation destination due to its ideal weather conditions and glamorous harbor to the super-yachts of glamorous Monaco.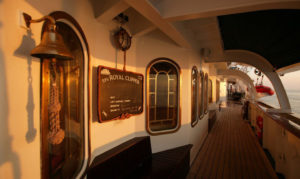 Proud to offer a Western Mediterranean cruise unlike any you'll find on another cruise ship. Brand g Vacations have chartered the Royal Clipper, the largest and only five-masted full-rigged sailing ship. With a complement of 42 sails, the Royal Clipper is a splendid sight to behold. Experience the informal elegance, culinary delights, and gracious service in the intimacy of 227 gay and lesbian friends.
This cruise departs from Cannes, a perfect vacation destination due to its ideal weather conditions and glamorous harbor. Some of the most notable highlights include: beautiful Lerici, the ancient Etruscan remains at Portoferraio, beaches of Corsica and the super-yachts of glamorous Monaco.
Laugh. Dance. Smile. Relax on this unforgettable adventure of the senses.
LAND ACCOMMODATIONS
Gray d'Albion
Additional pre-program nights available for $338 per room per night based on double occupancy, or $300 per room per night based on single occupancy.
With an intimate atmosphere, Hotel Le Gray d'Albion shrouds its guests in delicate refinement. The transparent Starck furniture and the soft king size bed will transport you to a delightful other world. Waterskiing, summer nights whiled away on a private beach, and colourful cocktails shape an exhilarating trip. Wonderment on La Croisette. Thrills at the casino. Luxury boutiques. A whirlwind of pleasures right outside your hotel room door.
Features:
Safe
WiFi
King beds
5 Restaurants
4 Bars
Fitness Center
Private Beach
Water Sports Center
and more…
SHIP ACCOMMODATIONS
The Royal Clipper boasts state-of-the-art navigation systems and every comfort and luxury one could wish for. For connoisseurs of sail cruising, the 439 foot Royal Clipper offers the ultimate sea-going experience, balancing the grandeur, adventure and tradition of sailing with the superb service, amenities and accommodations of the finest modern yacht. Royal Clipper carries just 227 guests in luxurious style.
Find your secret hideaway on one of the hidden balconies on either side of the bow. Or climb the mast (with safety harness provided) to one of the passenger lookout crows-nests, thoughtfully furnished with a comfortable settee, where you'll have the grandest view of all!
Royal Clipper's interior spaces are just as dazzling. They include a three-deck atrium that funnels sunlight into the elegantly appointed, three-level dining room featuring open-seating dining, deliciously prepared cuisine and a no-tie dress code.
Your ship's accommodations are thoughtfully designed, featuring: private bathrooms, air conditioning, hair dryers, private safe, television, DVD player and nightly turn-down service. Cabins are equipped with 220-volt outlets, plus a 110-volt shaver outlet. Bring a converter if you need to use U.S. appliances which are not dual voltage.
The Royal Clipper offers a large number of activities to her guests. But, the real icing on the cake are all of the extra touches provided by Brand g along with the comfort you can only find in the environment of an all-gay and lesbian vacation.
DINING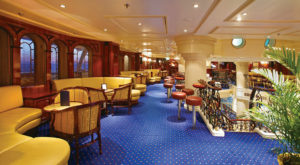 The chefs aboard the Royal Clipper transform ordinary dining into an extraordinary treat. And you're free to dine when and with whomever you wish—including the sailors, which is also very appetizing.
Every morning you can nibble on a continental breakfast with delicious muffins and rolls or feast on a full breakfast with fruit, bacon and omelets made to order.
For lunch there's a marvelous buffet of seafood, salads and grilled favorites. And when evening comes, our elegantly appointed dining room becomes the setting for the chef's finest culinary presentations, designed to please the eye and the palate, and complimented by a selection of equally fine wines.
SPORTS
Ocean swimming from the ship's Marina platform
Fitness room
Snorkeling
SPA
Three swimming pools with salt or fresh water
Jacuzzis to keep the muscles relaxed
Hair salon, massage room and skin and body treatment center
BARS
The Piano Lounge – A perfect place to listen to music, have a cocktail or do a little dancing.
Tropical Bar – On the main deck this indoor-outdoor bar has a long marble and wooden counter ideal for a drink.
Captain Nemo Underwater Lounge – This underwater lounge is equipped with thick glass portholes allowing the observation of sea life and the ocean bottom when the ship is anchored.
NAVAL OBSERVATION
The Navigation Bridge is always open for watching the sailors work the winches
Lookout stations that provides passengers with panoramic views of the ocean
ENTERTAINMENT
Brand g's signature entertainment.
This Adventure has no adds on yet, coming soon !
Inclusions
– Airport transfer from Nice airport to host hotel.
– 2 nights pre-cruise accommodation in Cannes.
– 1/2 day tour of Cannes.
– 7 nights cruise accommodation.
– Gourmet dining with all meals included during your cruise.
– House wine, all liqueurs, beer and soft drinks, except premium brands and Champagne.
– All English language on board.
– Post cruise transfer to Nice airport.
Highlights and Sightseeing
– Glittering Cannes, the archetypal Mediterranean resort city.
– The star shaped Fort Stella in Portoferraio.
– Lerici Castle, a superb example of military architecture.
– Palombaggia – one of the Top 10 best beaches in Europe.
– The ancient citadel town of Bonifacio, known for a bustling port with excellent seafood restaurants.
– Ajaccio – Napoléon Bonaparte birthplace.
– Alghero – known for its cobblestoned old center and Gothic buildings including the Cattedrale di Santa Maria.
– Plage de la Viva – a lively beach with many activities and visitors.
– Monoco's magnificent Palais du Prince and opulent casino.