A TRULY EXTRAORDINARY ADVENTURE FROM VACAYA
Get ready for the event of the summer in 2024, with VACAYA's new 12-night Grand Northern Europe River Cruise on the stunning Advance by Transcend (formerly the Crystal Mahler) sailing August 3-15, 2024!
You read that correctly… this gorgeous 5-star luxury rivership used to be the crown jewel of Crystal Cruises' river fleet before the company went bankrupt. Crystal sold off all their ships and now, this stunning vessel belongs to Transcend Cruises. It still has all the amazing Crystal features and luxury, but with beautiful new modern touches from Transcend.
It would almost be worth booking this trip for the ship alone, but this grand adventure from VACAYA will be anchored by not one, but TWO major European events: Amsterdam Pride at the start and Belgium's famed biennial Flower Carpet Festival at the end!
ANCHORED BY TWO BUCKET LIST EVENTS
Many consider Amsterdam Pride to be the very best Pride Fest in the world and we couldn't agree more! The festival encompasses a wide range of activities, including parties, cultural events, film screenings, and thought-provoking discussions on LGBT+ rights and issues.
The highlight of the Pride festival, however, is the famous canal parade, which winds its way through the city's picturesque waterways. Colorful and extravagant boats, adorned with rainbow flags and decorations, float by as participants proudly display their identities and messages of equality. The atmosphere is electric, filled with music, laughter, and a strong sense of solidarity.
Amsterdam's commitment to LGBT+ rights is reflected in the city's progressive policies and supportive environment. During Pride, the entire city becomes a safe space where people can be their authentic selves without fear of judgment or discrimination. It isn't just a celebration, but a powerful reminder of the ongoing fight for equality and the importance of love and acceptance. It's a joyous and empowering experience that leaves a lasting impression on all who participate.
Our ship will be docked in Amsterdam the nights of August 3 and 4, providing you with the perfect landing spot after a fun-filled day at the parade and festival.
Once we set sail on August 5, we head to some of the most picturesque villages and towns you've ever seen as we sail through Holland and Belgium, before finally arriving in Antwerp, Belgium on August 14. We'll overnight in exciting Antwerp and then our journey together ends August 15 just in time for you to head to nearby Brussels for the kick-off to their amazing Flower Carpet Festival! Not familiar with that one? Read on…
The Brussels Flower Carpet Festival is a breathtaking display of floral artistry that takes place every two years in the heart of Belgium's capital city. Covering La Grand Place, a UNESCO World Heritage site, with a stunning carpet of vibrant flowers, the festival is a feast for the eyes. Skilled gardeners meticulously arrange over 500,000 begonias, creating intricate patterns and designs that span nearly 20,000 square feet (1,800 square meters). This ephemeral masterpiece is a true celebration of nature's beauty and a testament to the artistic prowess of its creators. NOT TO BE MISSED!
YOUR 5-STAR HOLIDAY HOME-AWAY-FROM-HOME
Once known as Crystal Mahler, Advance by Transcend is one of the most innovative and luxurious riverships ever built. Now, she belongs to Transcend Cruises and they've made her even better!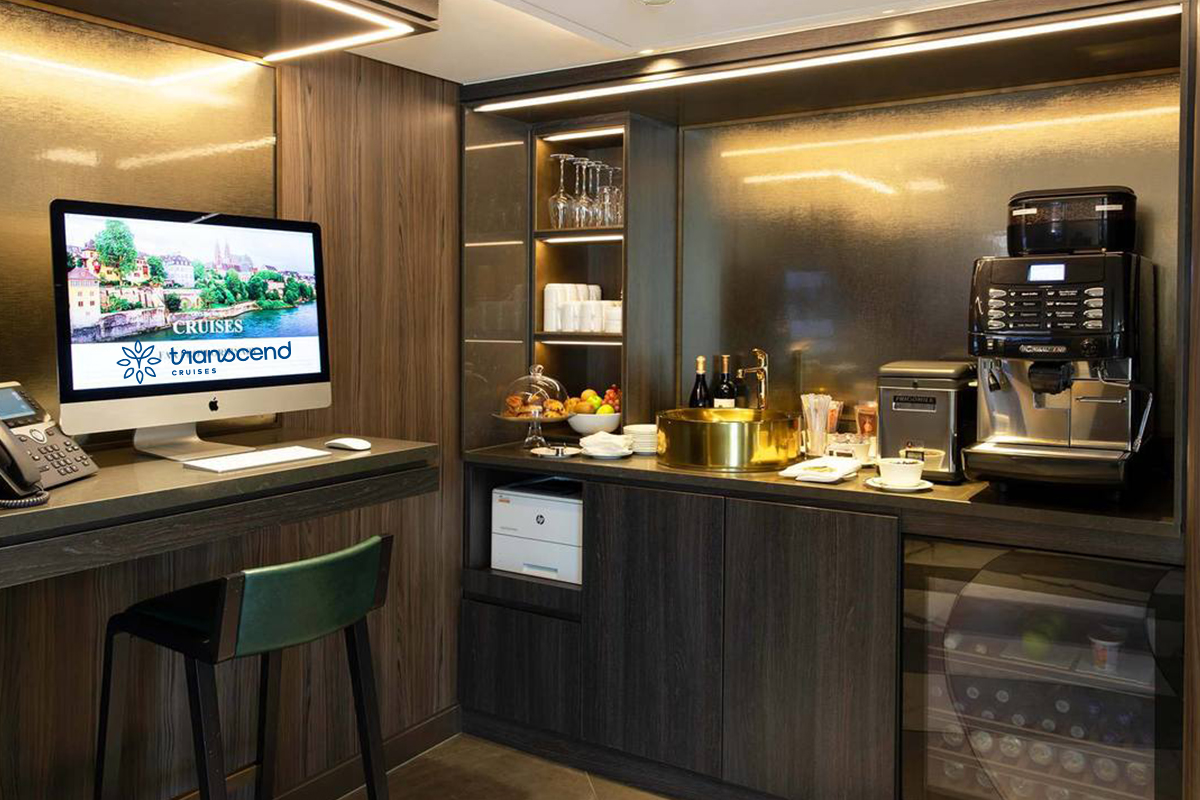 PANTRY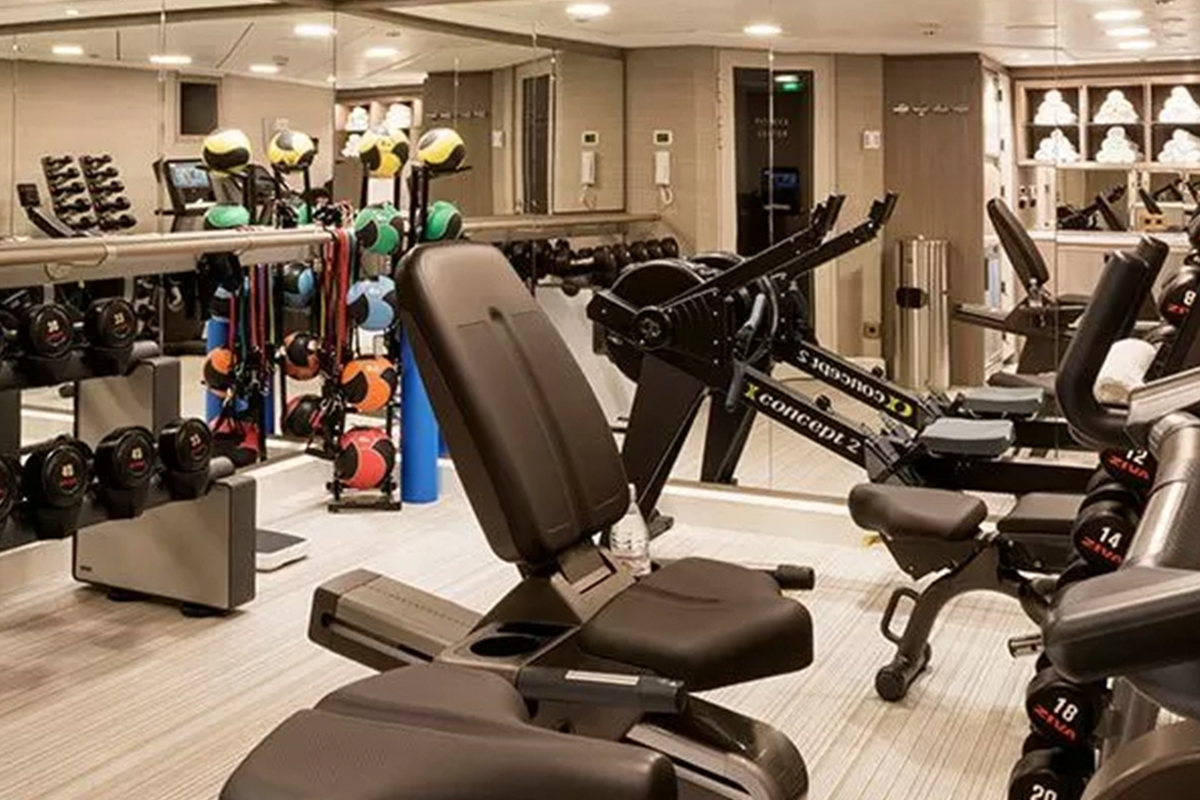 FITNESS CENTER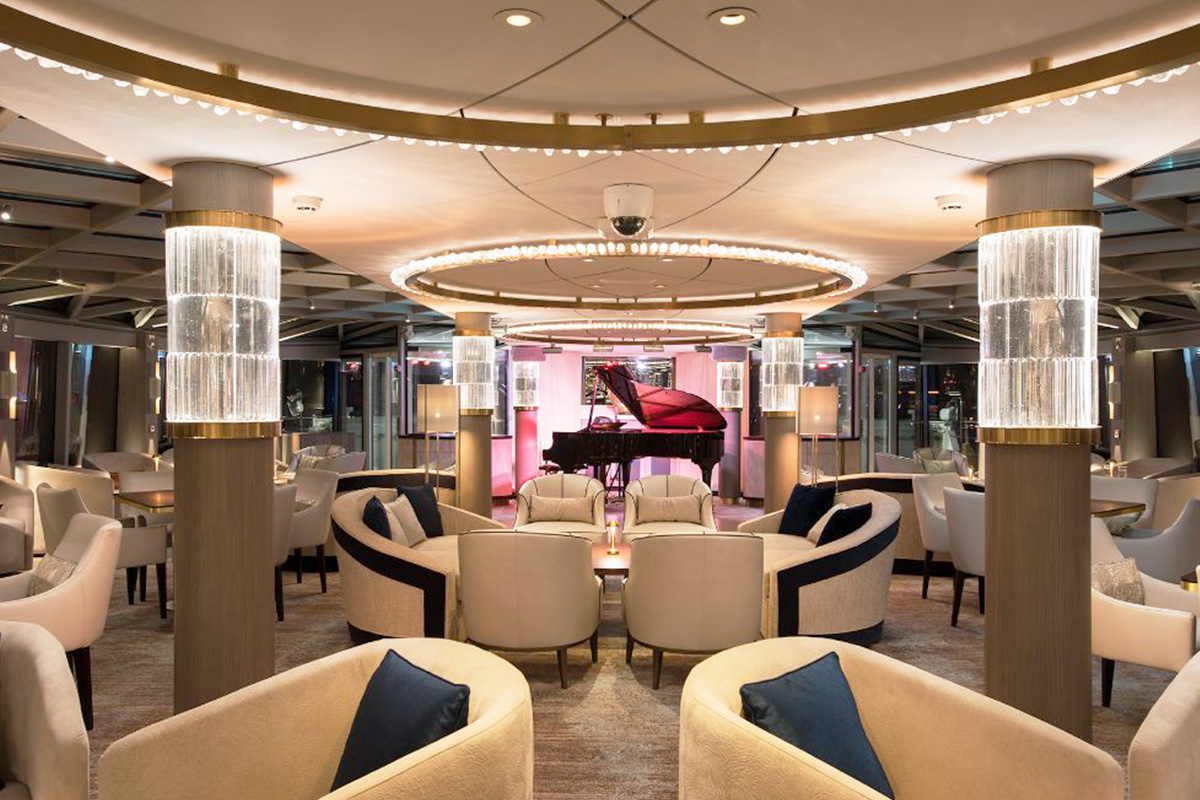 PALM COURT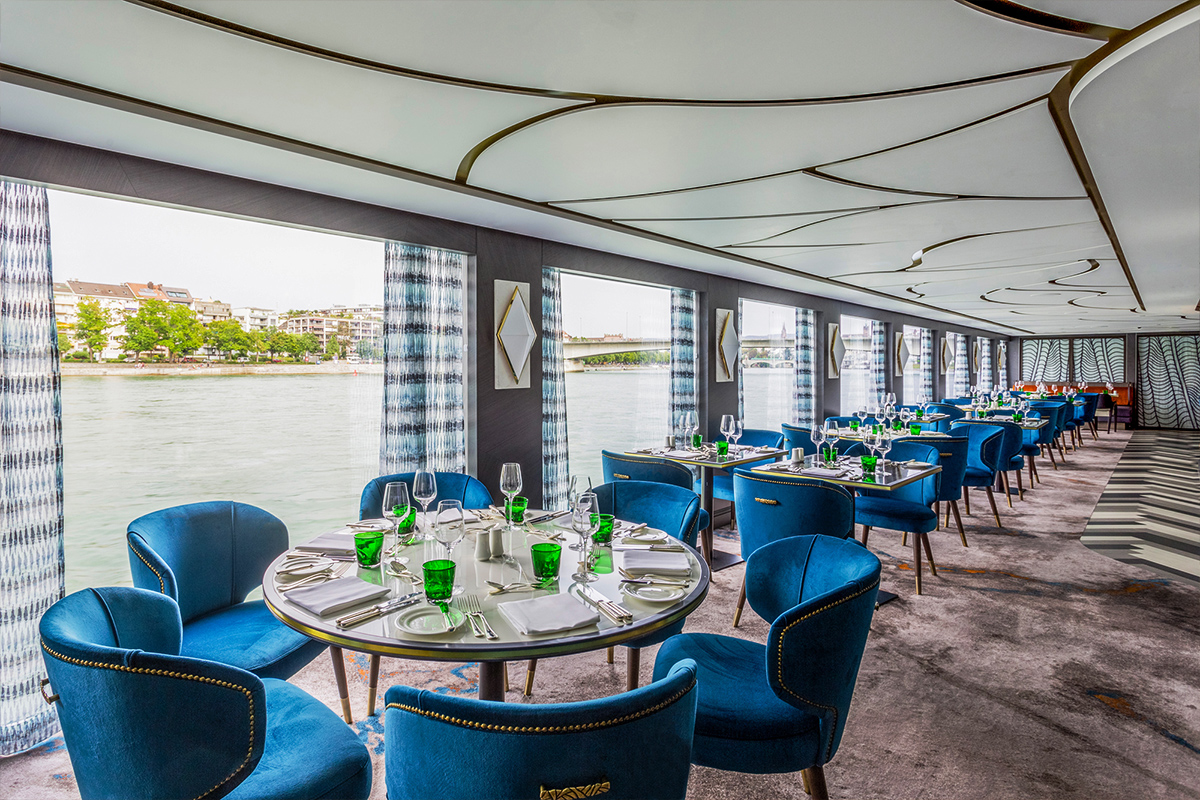 MAIN DINING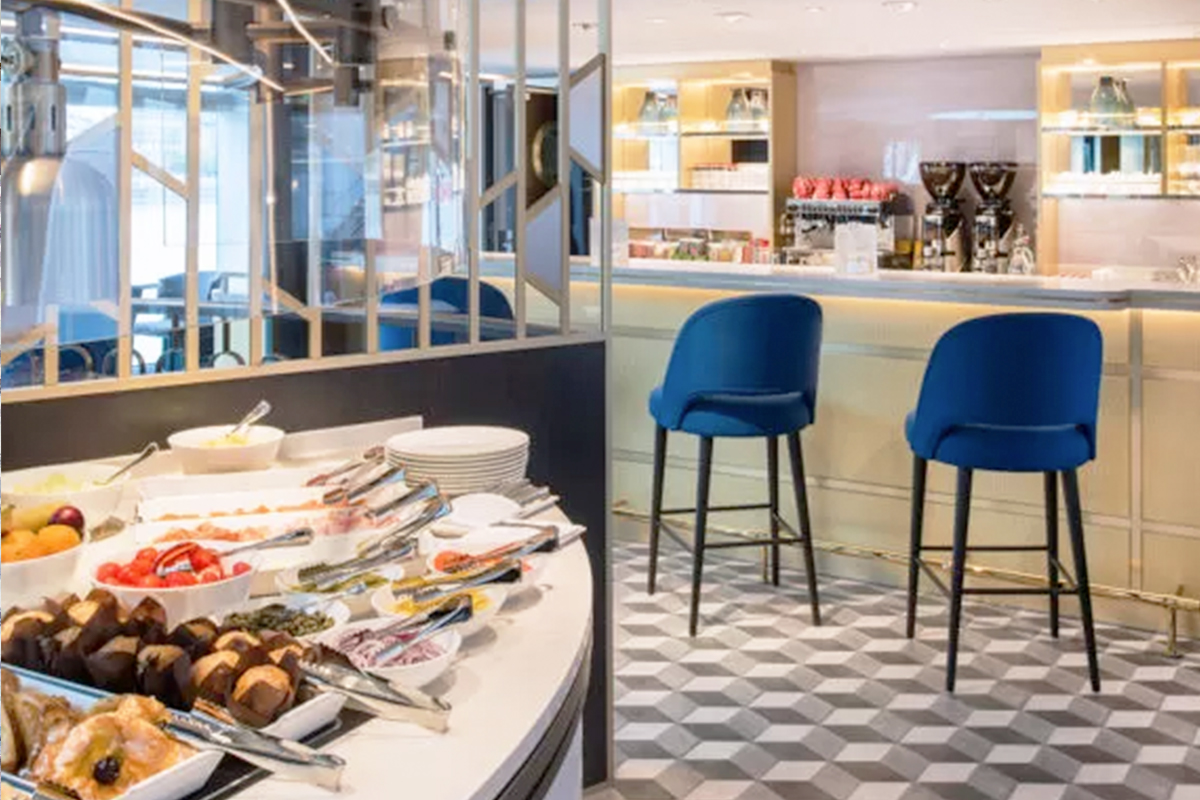 BISTRO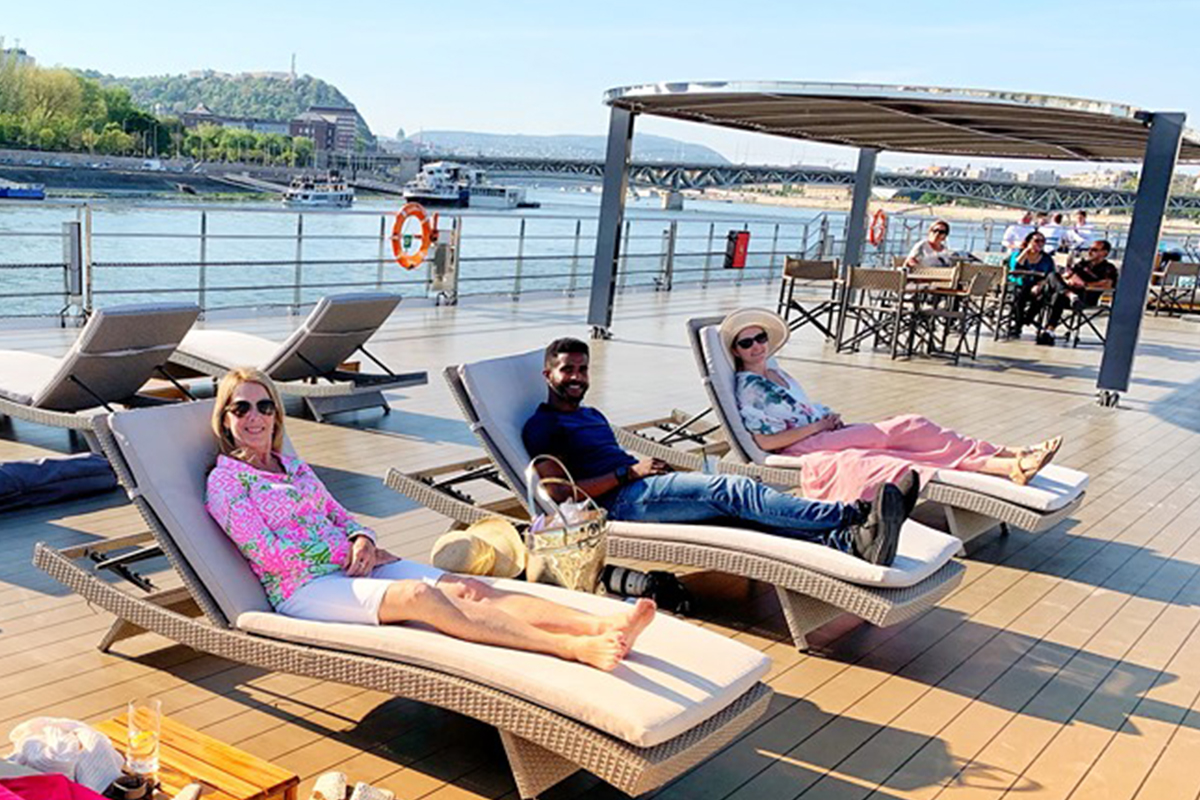 VISTA DECK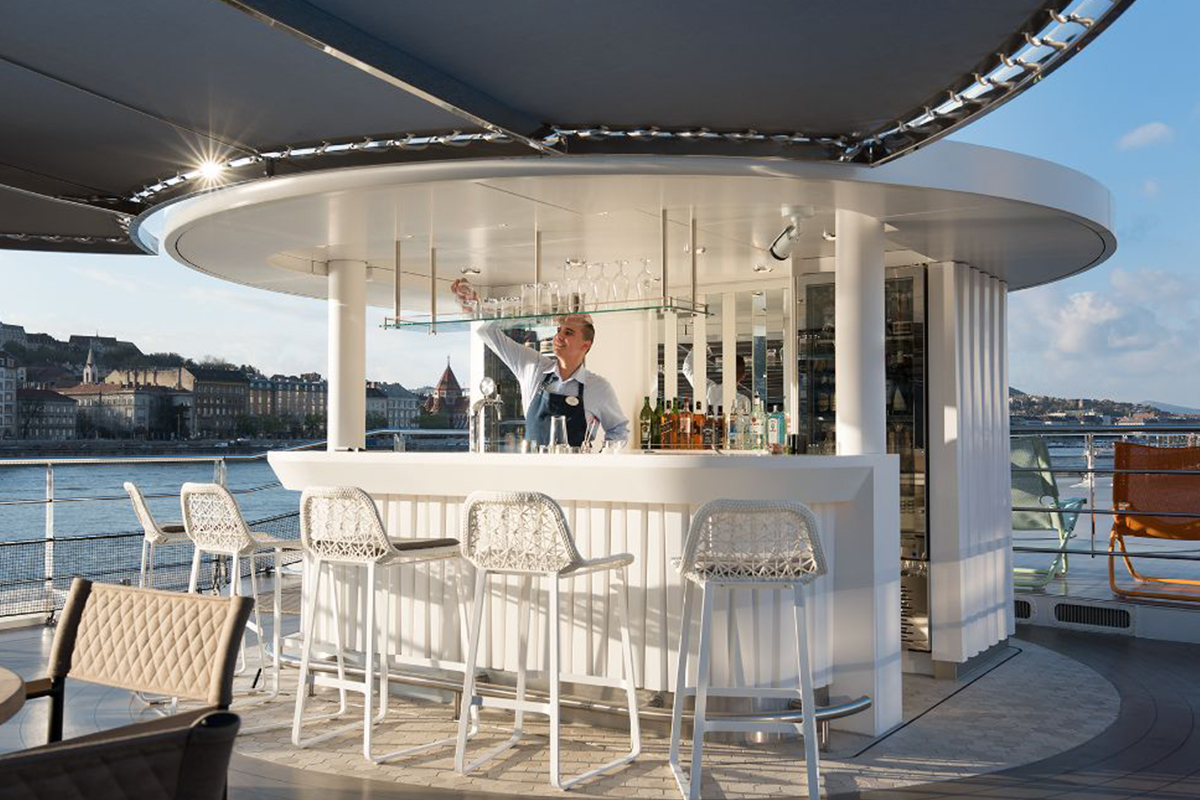 VISTA "POP UP" BAR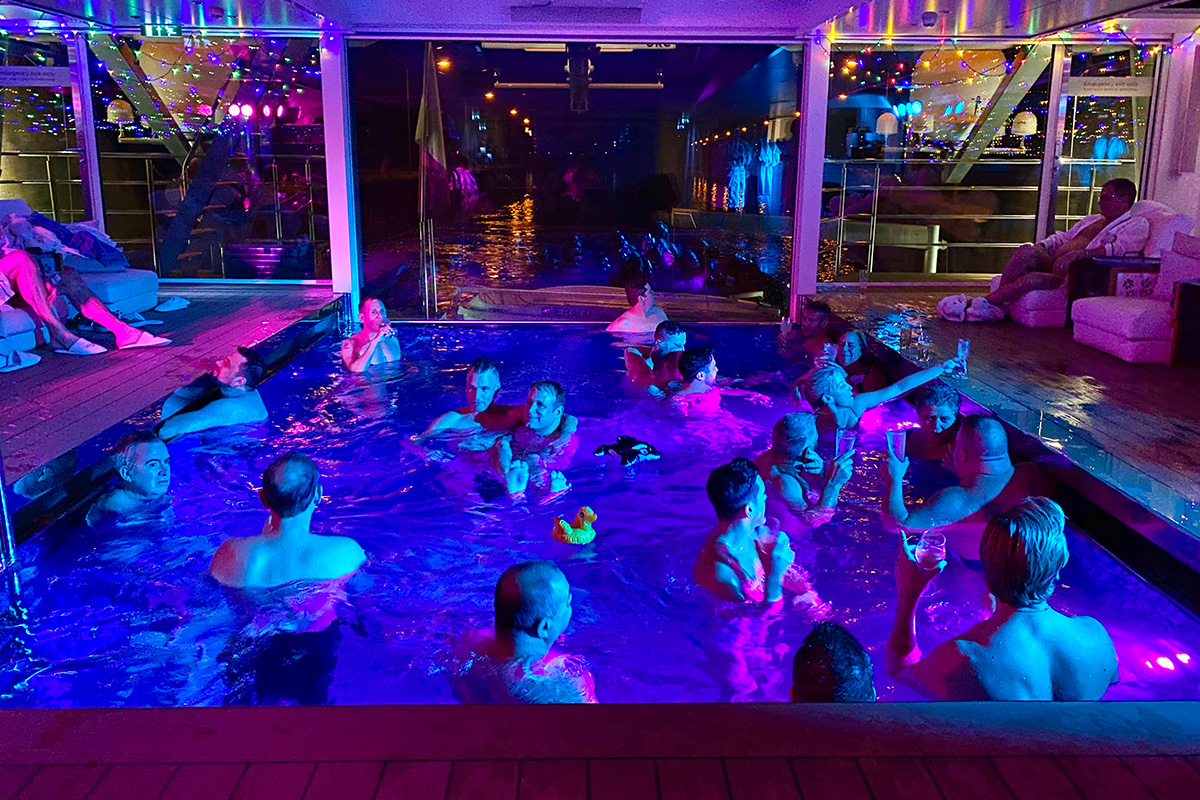 SWIMMING POOL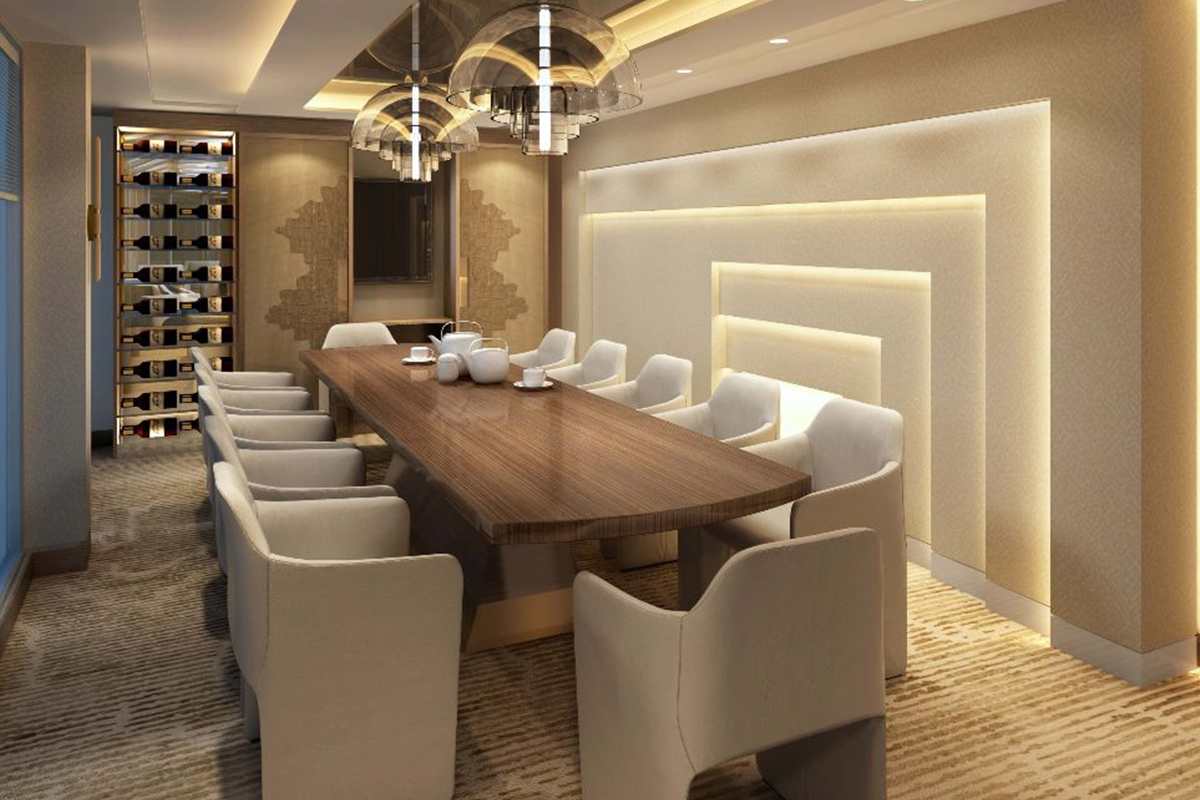 VINTAGE ROOM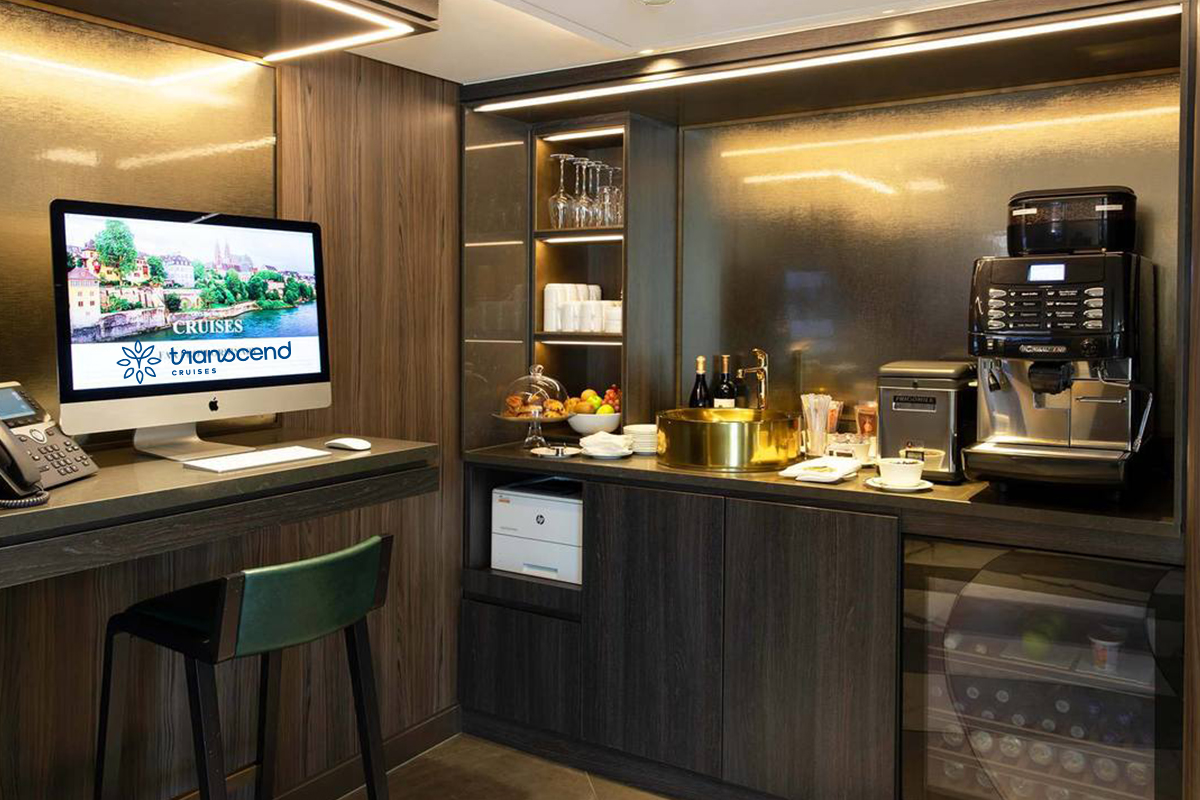 PANTRY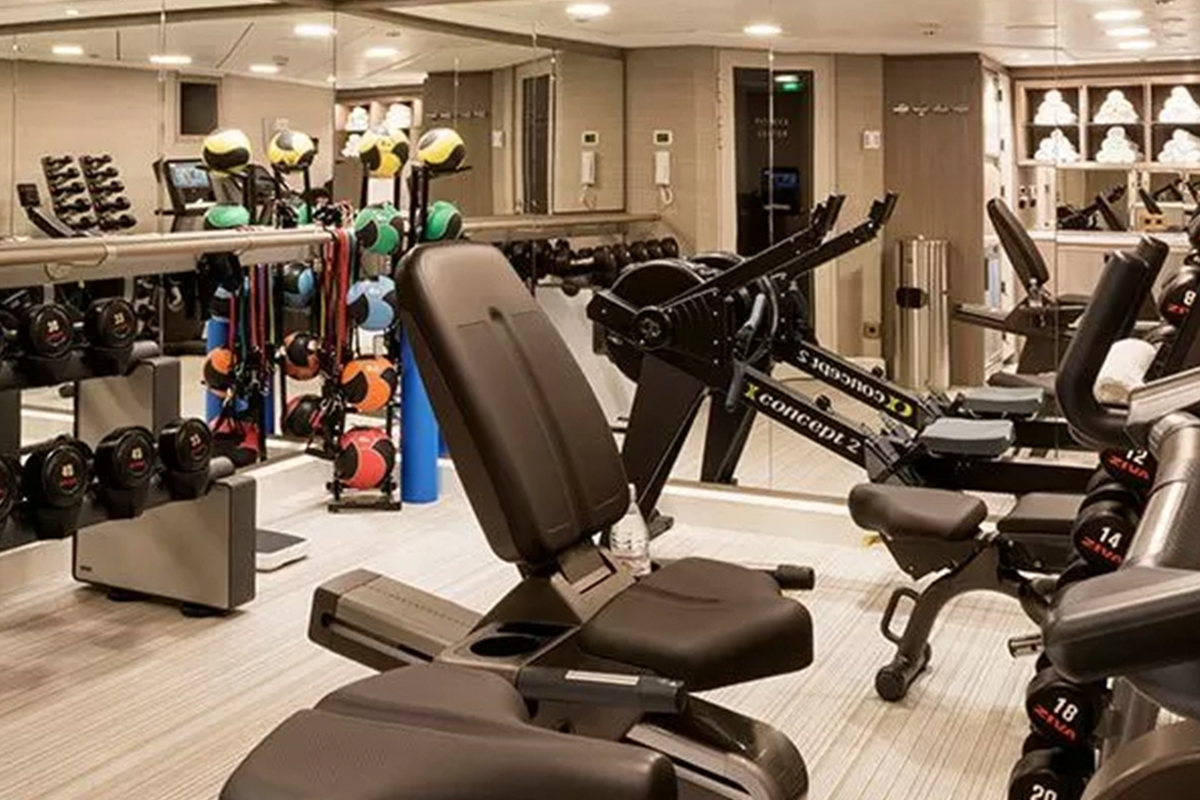 FITNESS CENTER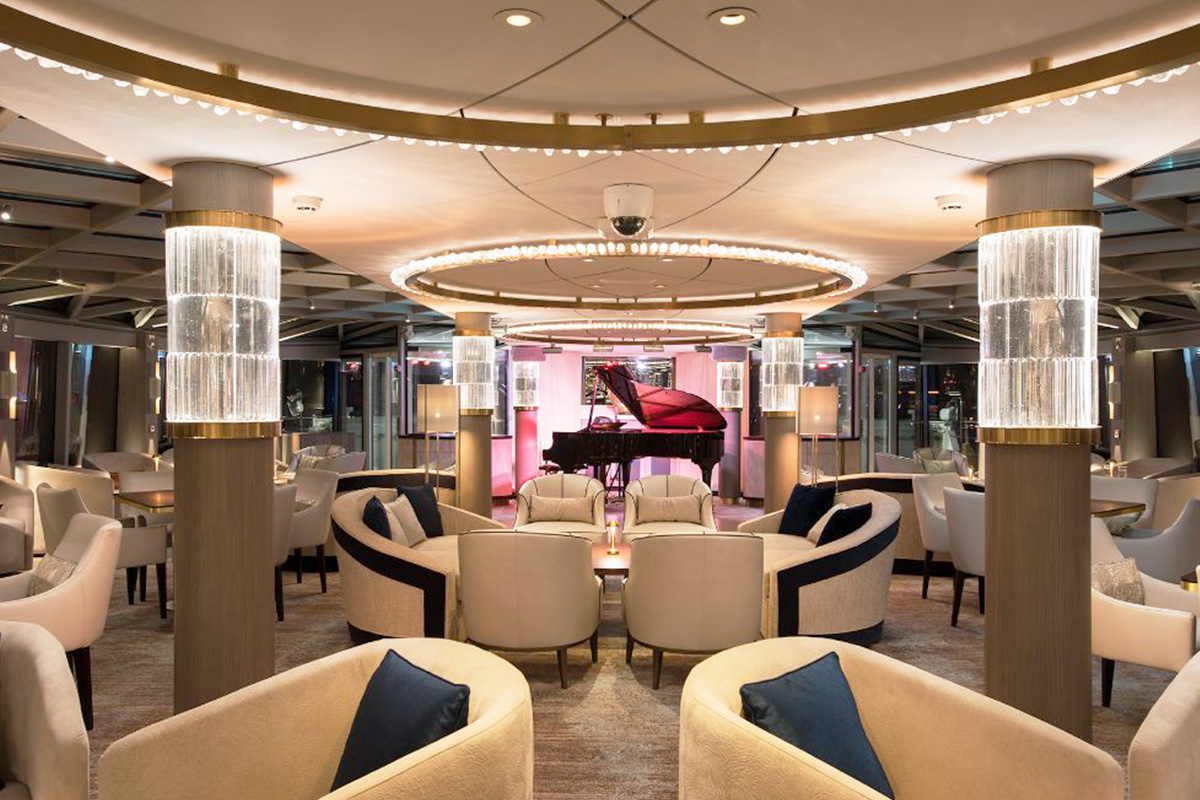 PALM COURT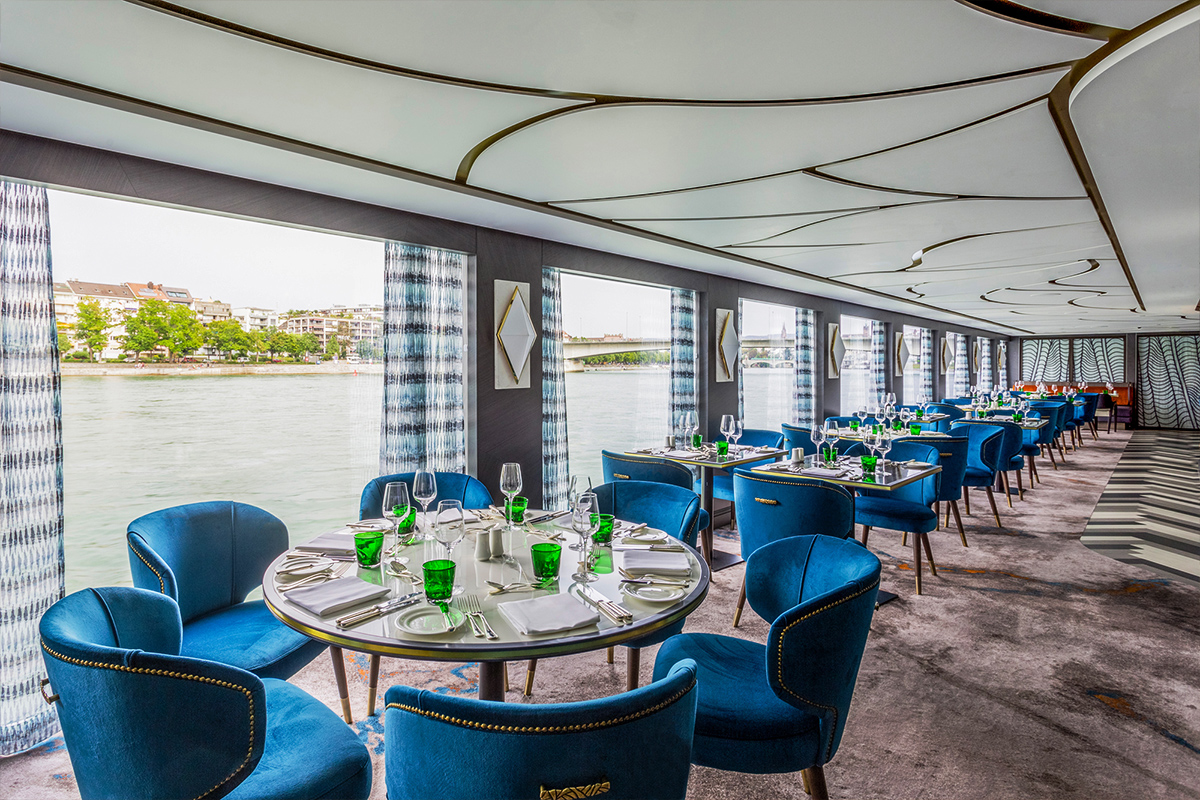 MAIN DINING
Advance by Transcend is a masterpiece of sophistication. From the moment you step onboard, you're greeted by an atmosphere of elegance and refinement. Indulge in unrivaled opulence with spacious suites and staterooms adorned in exquisite décor and equipped with lavish amenities. Savor delectable culinary delights prepared by world-class chefs, accompanied by fine wines and impeccable service. Not only will you discover the rich cultural heritage of all the cities we'll visit, but you'll also enjoy the ship's state-of-the-art facilities, including a spa, fitness center, indoor pool, and panoramic sun deck while taking in breathtaking views of the river. Prepare for an unforgettable journey of luxury and discovery with Advance by Transcend.
At 135 meters long and with 55 staterooms welcoming 110 guests, Advance by Transcend will change the way you look at river cruising.
I'VE NEVER RIVER CRUISED BEFORE, WHAT CAN I EXPECT?
River cruising has exploded in popularity over the past decade, with more and more options for adventurous travelers. The cities of Europe were built along the continent's rivers, so traveling by rivership allows you to explore these towns up close and personally – with the ship oftentimes docking mere feet from the city center.
Riverships are known for their intimate ambiance, personalized service, and luxurious amenities, ensuring a comfortable and indulgent experience. Much like our Super Yacht cruises, these smaller riverships allow for access to less-frequented ports and scenic passages that larger vessels simply can't navigate, offering a more authentic and intimate exploration of Europe's waterways. With all these advantages combined, river cruising in Europe gives you a seamless blend of relaxation, discovery, and cultural immersion.
You may have read news over the past several years about the challenges happening on Europe's southern rivers (like the Danube) due to the impacts of climate change. Some river cruise itineraries have been impacted by water levels that are too high (which prevent the ships from passing under the bridges) or too low (with ships bottoming out in the shallow waters). Thankfully, northern Europe hasn't experienced these same challenges and that's one of the main reasons we're "staying north" for this first-of-its-kind summer river adventure.
There are currently no extensions for this cruise.
UNPARALLELED LUXURY ON ADVANCE BY TRANSCEND
A river cruise is one of the most elegant and worry-free ways to travel. And with only 110 guests on the ship, not only is your VACAYA Luxe river cruise a great value, but it offers a truly intimate cruising experience, as well. Onboard, you'll enjoy a continuous view of the incredible landscapes along the famous waterways, and you'll also see a different side of Europe – one that can only be experienced on the rivers that have helped shape the history and cultures of the places they weave through.
With Crystal Cruises, a 12-night adventure like this on Crystal Mahler would have started at a price point exceeding $12,000 USD per person. So, getting this level of luxury with all the VACAYA benefits at a starting price point that's nearly 40% off that price makes this a value in the truest sense.
Take a look at all that's included:
12 Nights of Luxury Accommodations
Full-Width French Balcony
All Meals, including Room Service
Unlimited Beverages
Welcome Bottle of Sparking Wine
Premium Bath Amenities
In-Room Espresso Coffee Machine
In-Room Minibar Setup Upon Embarkation
In-Room Portable Steamer
40-Inch Interactive HD Flat-Screen Television
Walk-In Closet
Complimentary Unlimited WiFi
The following services are available for an additional charge:
Shore Excursions
Spa Treatments
Salon Services
Laundry
Satellite Telephone Services
Bookings for the Europe River Cruise 2024 start at $6,997 per person in a two-guest stateroom. Please contact us directly at alan@conciergetravel.cc or +17132530041 for real-time availability of spaces and for reservations.