About the trip
MAY 7-19, 2023
13-day customized tour of Japan, including Tokyo, Hiroshima and Kyoto and many more Japan top destinations, epic sites and off-the-beaten-track hidden gems.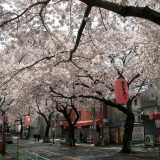 Excited to offer an immersive experience in Japanese culture and lifestyle along with the romantic sites. Japan is a country of modern amenities, renowned cuisine, and a deep sense of history. Being one of the first countries to witness sunrise, Japan has the nickname, "The Land of the Rising Sun."
This tour includes three nights in Tokyo, one of the world's most cutting-edge capitals. Witness the contrast of Shinto shrines and Buddhist temples next to towering skyscrapers. Experience two nights at a traditional Japanese ryokan, three nights in Kyoto, the historic former capital, famous for its abundance of temples, gardens, and UNESCO World Heritage status. Enjoy an overnight and farewell dinner in Osaka, Japan's third largest city, before returning home.
Hyatt Regency Shinjuku – Tokyo
The Hyatt Regency Tokyo is a luxury hotel in Shinjuku boasting breathtaking views of the city and Mt. Fuji to the west. Visitors will be struck by one of the most impressive lobbies in Japan. Three stories tall, its cathedral ceiling and enormous chandeliers hang over wall-to-wall marble. Amenities include 26-inch flatscreen LCD TVs, English-language newspapers, a swimming pool, a spa with mist sauna and a fitness center. There's also a beauty salon, barber shop, and a 24-hour convenience store. The Hyatt Regency also features eight eating and drinking establishments.
Dates of Stay: May 22-25
Additional pre-program nights available upon request.
Kagaya – Kanazawa
Kagaya is a traditional Japanese style inn (Ryokan). It's a long-established ryokan that has been ranked #1 for the past 30 years. The ryokan is decorated with a balance of traditional and modern Japanese aesthetics, is fully outfitted with hot spring facilities, offers plenty of colorful meals using the best local ingredients, and is employed by staff offering the highest quality hospitality. At Kagaya, you can enjoy the famous water of the Wakura Onsen (hot spring) that has a 1200-year long history. The water is said to be good for ailments like rheumatism, neuralgia, gout, and allergies.
Dates of Stay: May 25-27
Hotel The Mitsui – Kyoto
Hotel the Mitsui is located in the heart of Kyoto – adjacent to Nijo-jo Castle on the site of the Kyoto home of the Kitake, the executive branch of the Mitsui Family – a property the family maintained for over 250 years. The tranquility and storied history of the location is reflected in each of the guest rooms. A modern reimagining of the traditional Japanese tearoom, the 161 guest rooms feature carefully chosen natural materials elevated using artisanal skills.
Kyoto is home to verdant mountains and clear water. Using natural spring water drawn from an on-site source, the onsite thermal sping facilities at the hotel are a haven for relaxation.
A modern reimagining of the traditional Japanese tearoom, the 161 guest rooms feature carefully chosen natural materials elevated using artisanal skills. The bathtubs are fashioned out of stone and their generous size makes them ideal for stretching out and relaxing.
Dates of Stay: May 27-30
Sheraton – Hiroshima
Sheraton Grand Hiroshima Hotel is conveniently located next to JR Hiroshima Station with direct access to the bullet train and bus terminals. Stay in luxury as you explore Hiroshima's historic sites and architecture. Find total comfort in our guest rooms, all of which feature the Sheraton Signature Sleep Experience. The hotel's restaurants feature the finest and freshest cuisine and its bar is a great place to gather with friends, both old and new. You can also relax and recharge your mind and body at Shine Spa for Sheraton. Decorated with contemporary Western furnishings, the guest accommodations include the celebrated Sheraton Signature Sleep Experience, a 37-inch flat-screen television, DVD player and high-speed internet access.
Dates of Stay: May 30 – June 1
InterContinental – Osaka
InterContinental Osaka offers contemporary glamour and magnificent panoramas in an enviable location close to the city's main sights. Immediate proximity to Osaka Station and a connection with the high-end shopping mall, Grand Front Osaka, makes InterContinental Osaka an ideal base to explore the city of Osaka. You can relax with a soothing massage in the spa, unwind in the traditional Japanese bathhouse and enjoy cocktails with a view at fashionable Bar Adee. The elegant guest rooms are notably spacious, and the Michelin-starred Pierre restaurant is perfect for a celebratory dinner.
Dates of Stay: June 1-3
Additional post-program nights available upon request.
TRIP INCLUDES: 13-day customized tour of Japan, including Tokyo, Hiroshima and Kyoto and many more Japan top destinations, epic sites and off-the-beaten-track hidden gems.
HIGHLIGHTS
Visits to Sensoji Temple & Nakamise Street in Asakusa
Sushi making experience with lunch
Sumo match in Tokyo
Visit to Nikko, the world heritage town and national park
Explore the Miyagawa morning market
In Kanazawa, visit the old Higashi-chaya district and Kenrokuen garden
Full day excursion in Kyoto to Kinkakuji temple, Arashimaya Bamboo Grove, Okochi Villa and gardens
Special dinner in Kyoto with Maiko (Geisha apprentice)
Full day to explore on your own in Kyoto or partake in an optional excursion
Visit UNESCO World Heritage site of Himeji castle (the White Heron), widely considered as one of Japan's most spectacular castles
Enjoy a Kobe Beef lunch
Visit Itsukushima shrine on Miyajima island
Visit Peace Memorial Park in Hiroshima
Explore the bustling old capital of Osaka, exciting night life and street food
Inclusions
Airport arrival and departure transfers
Three nights hotel accommodation Tokyo
Full-day tour in Tokyo
Full-day tour of the World Heritage site of Nikko
Bullet Train from Tokyo to Takayama
Two nights accommodation in a traditional Japanese Ryokan Hotel
Full-day tour of Kanazawa
Express train from Kanazawa to Kyoto
Three nights hotel accommodation in Kyoto
Full-day tour of Kyoto
Visit to Himeji Castle
Express train from Himeji to Hiroshima
Two nights hotel accommodation in Hiroshima
Full-day tour to Miyajima Island
Tour of Hiroshima's Peach Memorial Park and Museum
Bullet Train from Hiroshima to Osaka
Two nights hotel accommodation in Osaka
Half-day tour of Osaka's Dontonburi neighborhood
Twelve breakfasts, seven lunches and eight dinners
You can check full pricing Here
Please feel free to contact us for real time availability and prices.